Soloists

Eliana Burki, Alphorn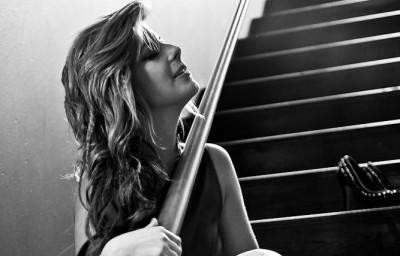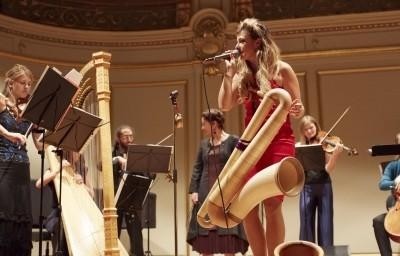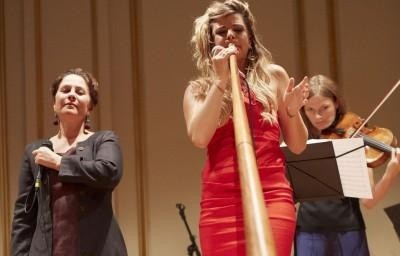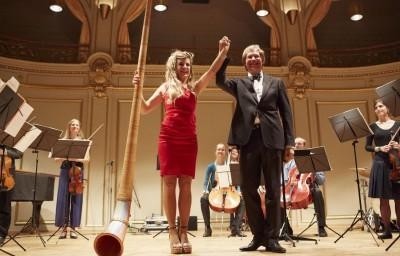 Eliana Burki
is the most internationally renowned Swiss alphorn player and tours the world with her band iAlpinisti. As a soloist Eliana is equally at home playing folk music and playing concertos. For instance, with The Swiss Italian Radio Orchestra of Lugano, or paul taylor orCHestra, Eliana's Alphorn can be heard in performances and premiers of virtuoso classical and modern concertos including works by Daetwyler, Rütti, Ewald and Schnyder. Her newest CD release is with the Munich Radio Orchester "alpine horn symphonic", 2013 by Edel.de.
Eliana Burki has opened up new perspectives for this most exacting original instrument, not least through the success of her album "Heartbeat", released in 2007 and produced by Dave Richards (Queen, Chris Rea, David Bowie). The motto "Funky Swiss Alphorn" subtitled the album and set the course upon which this young newcomer from Solothurn ventured to steer her music.
Eliana has spent a lot of time on the road in the last few years. Her tour schedule has included South and North America, Asia, Japan, Russia, India and she has been in demand in Dubai. Eliana has freed the iconic Swiss folk instrument from traditional constraints, catapulting herself onto the jazz, blues and rock stages of the world. Her CD albums Eliana (2003), Heartbeat (2007) und Travellin' Root (2010), have lead to the recent signing of a recording contract with the Surfdog Label of California.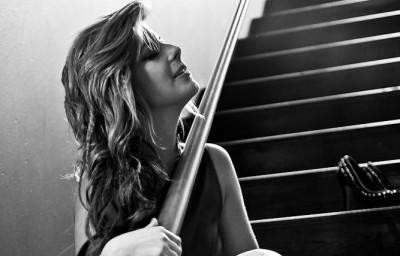 Karoliina Kantelinen, Soprano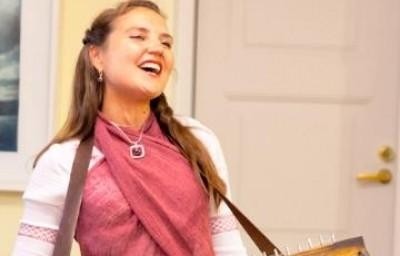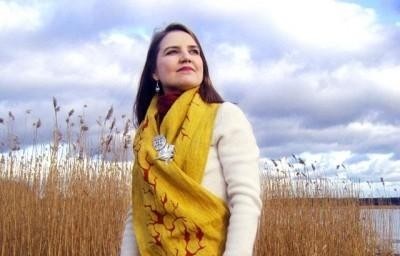 Karoliina Kantelinen
vocal soloist for Alpine & Nordic Winds since June 2013,
is a leading singer and ethnomusicologist from Helsinki specializing in different ethnic especially Nordic singing styles.
Recently invited as exclusive soloist in the final concert with the Deutsch-Skandinavische Jugend Philharmonie orchestra week, Karoliina sang her original works in Berlin's Philharmonie. She also concertizes internationally as the newest member of the legendary Finnish vocal group Värttinä.
Karoliina has recently completed her doctoral degree on the old yoik tradition from Russian- formerly Finnish- Karelia, at the Department of Folk Music at the Sibelius-Academy. She teaches folk music for the department of musicology at the University of Helsinki.
Known for challenging old established ideas and concepts of interpreting Viena Karelian yoiks, Karoliina does use the traditional Kalevala style as her inspiration for new folk-based compositions. With her extraordinarily wide-ranged and richly timbred voice, she is known as a lament singer, conveying of the full gamut of emotions from anguish to compassionate sensitivity.
Karoliina also arranges and composes new music based traditional Kalevala style stories and melodies. From a clear mental image of the sound she seeks, she creates a unified interpretation so that the listener receives a moving experience of this historic, yet very contemporary, music.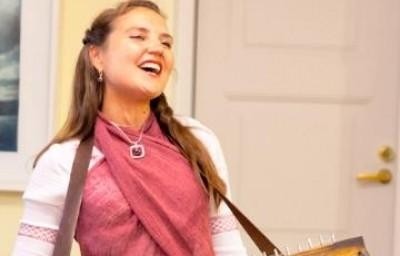 Sanna Kurki-Suonio, Mezzo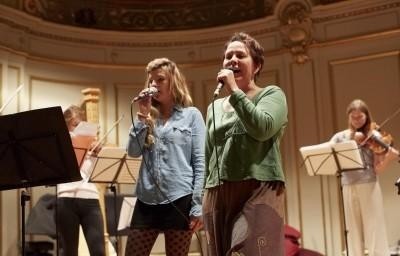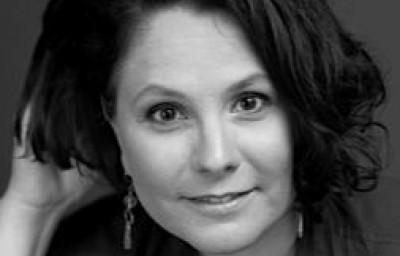 Sanna Kurki-Suonio
is a Finnish singer, kantele player and composer in the contemporary folk/ neo-folk music genre, who draws on the deepest roots of Finnish and Nordic melody to inspire her improvisational artistry.. She became already famous for her work with the band Hedningarna, the Swedish/Finnish ethno-rock band performing until 1999. She was also a founding member of the group Loituma.

Sanna holds a doctorate in ethnic vocal techniques and is head of the folk music department at Karelia University of Applied Sciences in Joensuu.
Sanna has produced several solo projects and CDs, which centre on her deep understanding of ancient Finnish runo-song – the material upon which Finland's national epic Kalevala is based. Musta, was released in 1998, when she toured the United States and Europe. She has composed the Kalevala 150th Anniversary concert She recently completed a new album, Kainuu, with kantele player Riitta Huttunen. Operatic roles have been written for her for the Finnish National Opera.
Currently with the group SANS Sanna is touring with Andrew Cronshaw with whom during the past twenty years, she has made and recorded music for cd including on The Language of Snakes.