Paul W. Taylor

Paul Wegman Taylor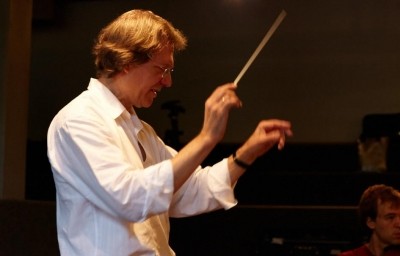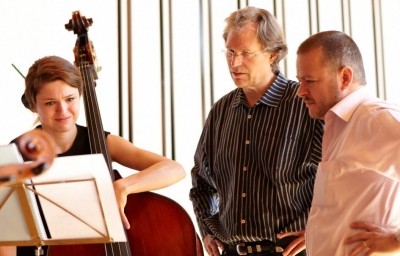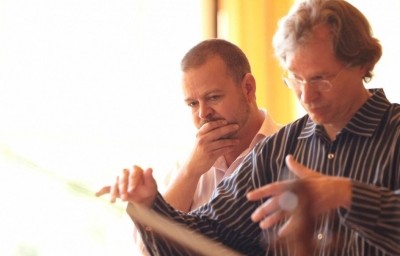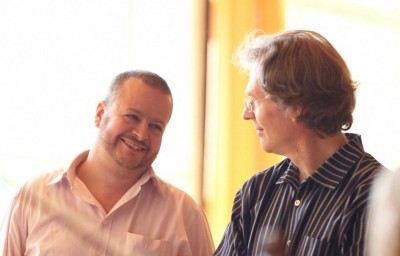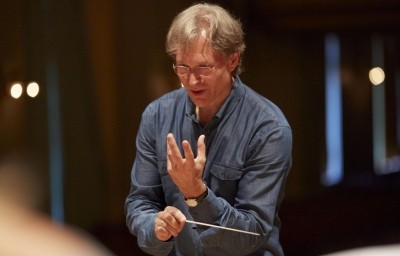 A native of San Francisco, Paul Wegman Taylor, began learning violin under his grandfather, Willem Wegman, a principal violinist for over 30 years in the San Francisco Opera and Symphony Orchestras. Paul's mother, Anne Wegman Taylor, a skilled accompanist and trained opera singer and teacher, proved a perfect chamber music coach for her children. Ross Taylor, Paul's father, young horn player in the New York Philharmonic section, became George Szell's chosen solo horn player in 1950's Cleveland Orchestra, before returning home to the California Bay Area, taking the Symphony and Opera solo horn positions in San Franciso in 1956.
Paul Wegman Taylor young violin and horn pupil, was more nature boy and horseman than student. Initially considering history and law as fields of study, the sound of music, youth orchestras and the call of the horn became deafening. This resulted in Paul's earning the Degrees Bachelor of Music 1976, and Master of Music 1978 in horn performance from The Juilliard School, New York. Meanwhile, Paul appeared regularly as extra hornist with the New York Philharmonic, The Metropolitan Opera Orchestra, and played principal horn in various regional Orchestras. Appearances as extra player with The San Francisco Symphony and on tour with the Bavarian Radio Orchestra provided impulses for musical wanderlust. Playing under the direction of Leonard Bernstein, Claudio Abaddo, Seiji Ozawa, Rafael Kubelik, Gennady Rozdestvensky, Zubin Mehta, James Levine, Erik Leinsdorf, Herbert Blomstedt, and others, proved to be inspiring. Parallel activities as a chamber musician in many formations fostered Paul's interest in shaping ensemble music himself.
Maestro David Gilbert's teaching prepared Paul for acceptance in the graduate conducting program at CCNY Queens College, Aaron Copland School under Maurice Peress. Then an engagement to play horn in a village summer opera, Urs Steiner's "Il Secondo Settenio", provided Taylor with an unexpected bridge to Europe: ultimately 3 years intensive private and masterclass studies with Walter Hügler, Professor in Trossingen, followed upon Vienna Masterclasses with Bruno Weil and Julius Kalmar in Italy, as well as international masterclasses with Jorma Panula and Markus Lehtinen.
First jobs as conductor 1992 were workshops conducting 20th Century repertoire for students in Camerata Lysy of Yehudi Menuhin's Academy, Berne, Switzerland, and assisting in independant productions of modern opera in Vienna's Opera Theater.
Since 1993 Paul conducts the Kirchgemeindeorchester Zürich-Schwamendingen. Paul's directorships during 1996 – 2008 included of the Kammerorchester des Musik-Collegiums Schaffhausen, the Zumiker Musiker String Orchestra, youth symphony orchestra Nota Bene of Zurich, the Finnish Choir of Zurich, and Artistic Leader/ Conductor of Jakobstads Orkester in Jakobstad, Finland. As guest conductor, Paul has led the Tonhalle Orchestra of Zurich, the Thuner Stadtorchester, the Kammerphilharmonie Budweis, the Pilsen Radio Orchestra.
Conducting the Cazadero Music Camp Symphony Orchestra in California has been a cherished personal and musical experience with youth. Additionally, Paul served as instructor of horn and ensemble at the Music School Uster-Greifensee in the Canton of Zurich from 1998 to 2009.
Paul Taylor has also conducted interviews with Sir Roger Norrington and with Bruno Weil concerning aspects of orchestral sound and historically informed interpretation. The Norrington interviews are published in the Podium Notes of Conductors Guild.
paul taylor orCHestra was founded in 2007.
See website pages above for more information to
PAUL TAYLOR ORCHESTRA

PRODUCTIONS
ORCHESTRA
SOLOISTS
DISCOGRAPHY
PAUL TAYLOR ORCHESTRA
Workshops: